Police Officer of the Year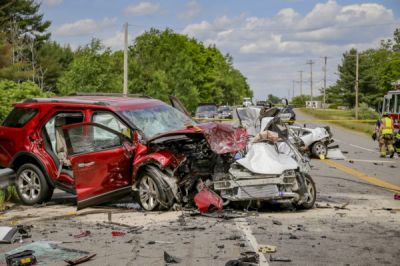 Michigan Insurance and Financial Services (MIAFS) is an independent insurance agency that gives back to the community!
First responders are extremely essential and vital in effort to keep our communities safe. MIAFS would like to show our support and appreciation for the commitment police officers make each and every day. We are currently accepting applications and nominees for the 2018 Police Officer of the Year Award highlighting exemplary action, outstanding achievement, citizenship, leadership, and community involvement.
The winning recipient will receive the following:
$1,000 donation to the charity of officer's choice

6 Night/7 Day Vacation for Two

$500 Spending Cash

MIAFS will purchase the winning officer's entire shift lunch or dinner
Ultimately, we would like to support and create awareness for the sacrifices, selfless behaviors, and great character of all the men, women and K9 who wear the uniform. Bryan Ede, President of MIAFS and former Detroit Police Officer understands the challenges and thankless nature of the job. His passion for first responders has had a positive infectious affect across our entire organization, and we hope to spread this passion to all our customers and the public in this great State.
Please complete the nomination form by September 1st 2018. If you need an application please contact Mick MacNeill at mick@miafs.com. Our #MIAFSgivesback team will review all nominees and select the winner within 30 days.
MIAFS represents multiple insurance companies, giving you choice and custom coverages at competitive prices. We offer all lines of insurance providing you piece of mind for your home vehicles, business, watercraft, motorcycle, protecting your family and the assets that matter most to you. We'd love the opportunity to earn your business and show you that our clients are more than just policy holders. Good luck!